America Suppliers
Specialist Millinery Suppliers
Flower Makers
Fabric Stores
Trimmings and Fastenings
Hat Boxes
Shop Displays
Australia/Asia Suppliers
Specialist Millinery Suppliers
Fabric Stores
Hat Boxes
Shop Displays
Europe Suppliers
Specialist Millinery Suppliers
Hat Block Makers
Hat Block Hire
Flower Makers
Feather Supplier
Fabric Stores
Trimmings and Fastenings
Hat Boxes
Other Equipment
Shop Displays
Please note all the suppliers lists are not sponsored.  The list is curated through independent research and no guarantee of level of service or quality of materials is guaranteed with this list.  If you find one of these suppliers no longer active please let us know via email so we can remove it from the list.  Equally if you know a great supplier that you use that is not listed here please let us know so they can be added.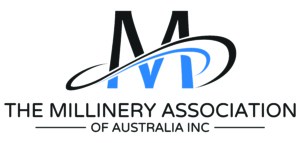 Australian Based National Association set up as a not-for-profit organisation committed to generating public awareness of millinery and encourage the wearing of hats.

Netherlands Millinery Association
The Dutch Hats Association (NHV) has been active since 2004. The association aims to bring the hat back into fashion, promoting the craftsmanship of hat making and professionalism of the hatters/milliners.

Based in the UK the Milliners' Guild aims to support emerging designers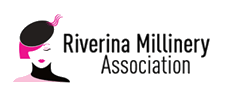 The Riverina Millinery Association Inc. (RMA Inc.) in Australia is a volunteer organisation, run by members located primarily within NSW's Riverina district. The RMA's core charter is to provide millinery workshops for regional milliners and to organise and support other associated events (parades, community education, pop-up shops, fashions on the field) to milliners in regional Australia, and in doing so, stimulate creative discussion, skill and network development.



The Milliners Guild in the USA is an organization of millinery small business owners, milliners, and millinery students who specialize in the design, production, and promotion of handmade head-wear.
The Worshipful Company of Feltmakers of London is for feltmakers, or makers of felt hats, were incorporated by Letters patent granted by James I in 1604.
The Art Workers' membership comprises over 350 active craftspeople, writers, historians and scientists. More than 60 crafts are represented, from glass engraving and wallpaper design to film-making, surgery and millinery.